1936? Airline 62-198
(Montgomery Ward, made by Belmont Radio)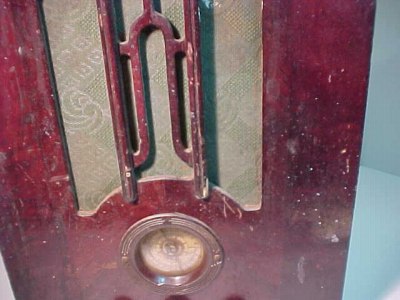 This radio was branded by Montgomery Ward and is the same as a Belmont Model 585. The schematic is in Rider's on page Belmont 6-19. There were various versions, notably upgrading the 6D6 and 42 tubes to the new octals, 6K7 and 6F6 respectively and changing the IF frequency from 370 to 465 kcs.


The Red Mahogany finish seems to have been original as confirmed with some other radio buffs who have also encountered this model. In this particular picture, I think somebody had re-coated it sometime in the past, over-emphasizing the red look.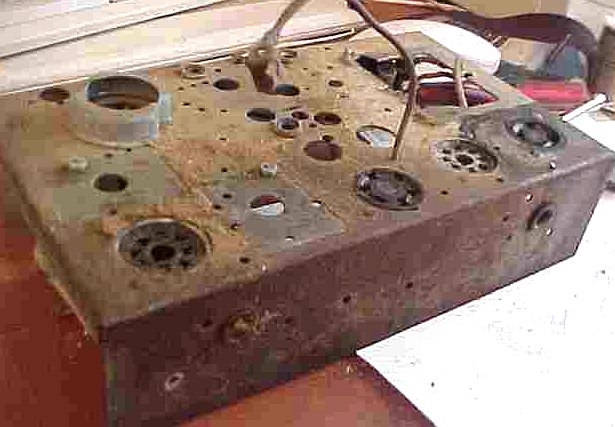 I had to strip this chassis completely and gave it an acid cleaning with an aftercoat of clear spray.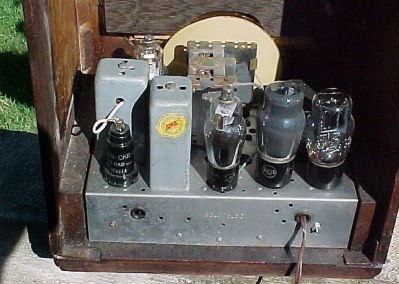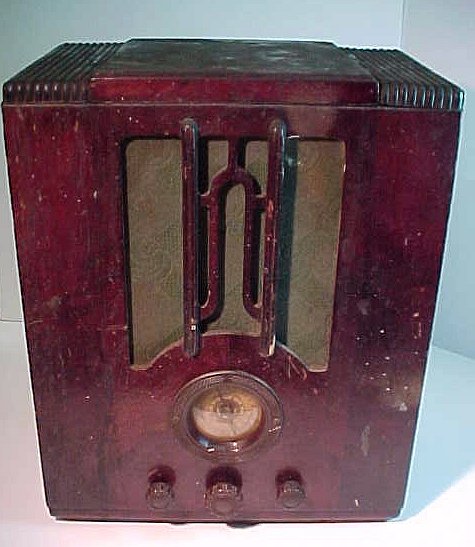 The tube lineup in mine (a later model) was 6F7, 6K7, 75, 6F6 and 80. Its a 3-band set...BC 540-1720, SW 2.35 to 7.7 and SW 7.0 to 19.0. Its a nice performing radio. No clue as to what the existing knobs looked like, I outfitted it with Philco 'rosette' knobs.



For more info, click here to e-mail me....




Return to Sparkbench Home Page