Ambassador Viscount
...a BIG English radio from the 50s



This is the final result.



Biy, I'm glad this one is finished. It took alot of work and the result is an impressive radio with BIG sound. The problems I ran across are too numerous to mention and the quantity of bad components was staggering. Plus it needed a total re-veneering.


But you don't get this much satifaction and pride from just changing a tube. Excuse me, Tony, a "valve".




Did I mention it had alot of parts? And no more rats nest!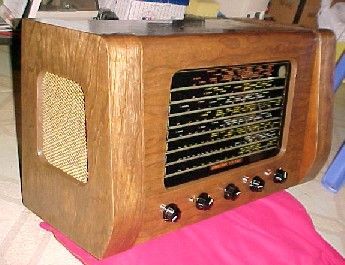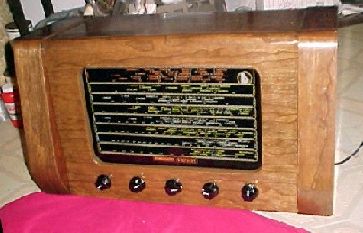 What a dial!!!


The chassis rust was insurmountable. Still need to equip it with a new tuning eye tube and a light bulb for a dial lamp. The little speaker was temporary. The cabinet has two 8-inchers.

Special kudos go to Tony Thompson in the UK for providing tips, etc on the way they build em over there.





Return to Sparkbench Home Page